Pressure Cleaning Palatka FL
Welcome to Styles Power Wash, the hub of premium pressure washing services in Palatka. Our pressure washing services cover several pressure washing projects, including roof cleaning, window washing, and general house washing in the Palatka, FL area and its surrounding cities.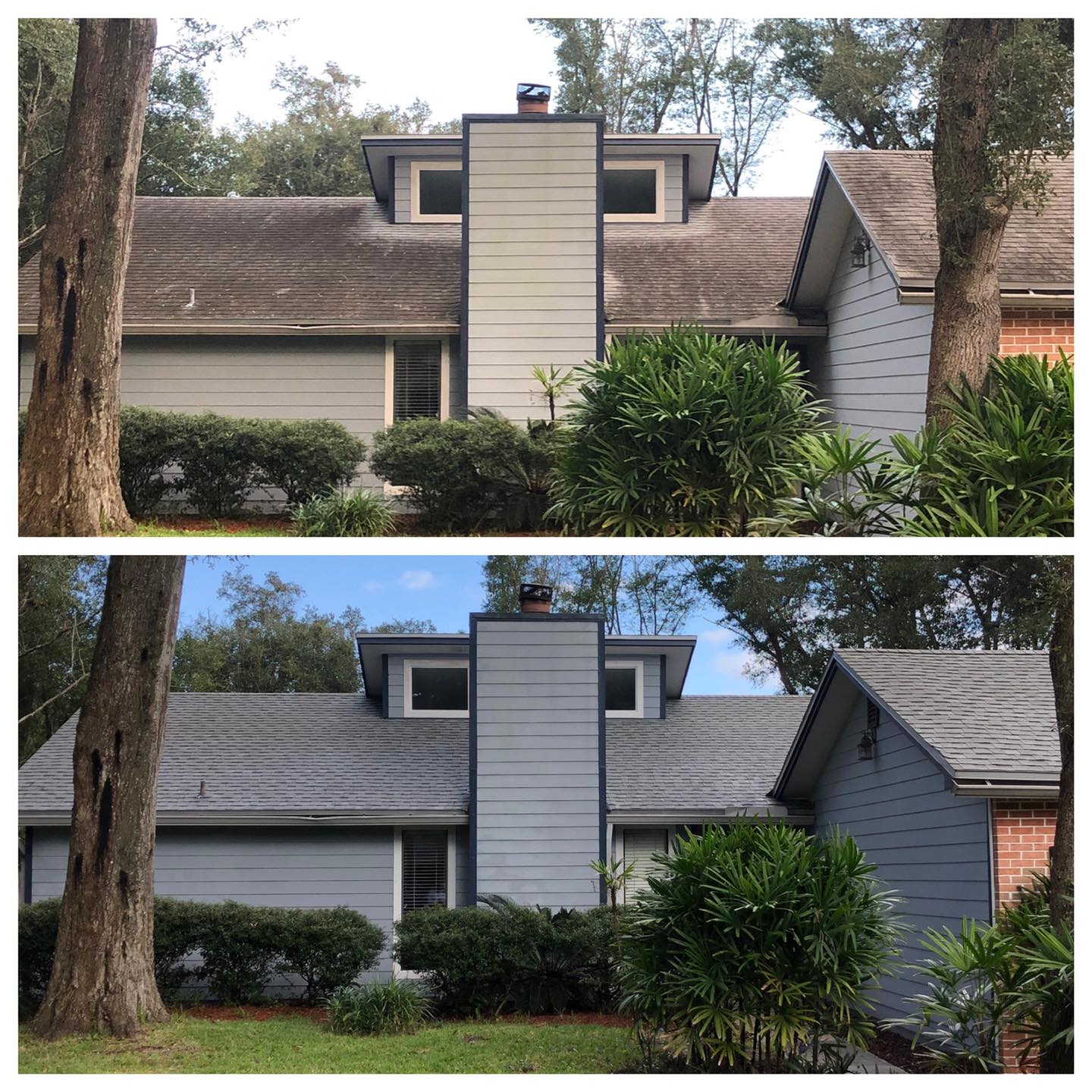 Top-Rated Pressure Washing in Palatka
Our Services:
Roof Cleaning
A clean roof is an integral part of a well-maintained property. Here at Styles Power Wash, we use a special proprietary soft wash procedure to ensure your roof is gently and adequately cleaned.
Gutter Cleaning
Rain gutters are beneficial, but they can be hard to clean properly; that's where Styles Power Wash comes in. We are skilled in cleaning out gutters without causing any harm to their structural integrity.
Window Washing
We have the best cleaning equipment and years of experience. At Styles Power Wash, we undertake window washing projects with utmost care while breeding the best results.
Concrete Cleaning
Concrete is any part of the property, either residential or commercial, made with laid-out cement. It could be the porch, patio, or even sidewalk.
House Washing
This service is covered under the complete exterior cleaning Service option. We utilize a soft wash method of cleaning to make sure your property looks brand new after a wash.
Expert House Washing Palatka Residents Trust
Styles Power Wash also offers free quotes for clients in the Palatka, FL area. All you have to do is register on our website by providing your name, email, phone number, and property address. We would contact you on the best possible date of coming over for an inspection. In creating a quote for a project on a property, our agents carefully assess the magnitude of the task to be carried out and other logistics-based calculations. Our pricing system is fair, and we are known for offering the best value for money pressure washing services in the Palatka, FL area. Our years of experience and our dedication to customer satisfaction have allowed us to become one of the best house washing Palatka companies in the area!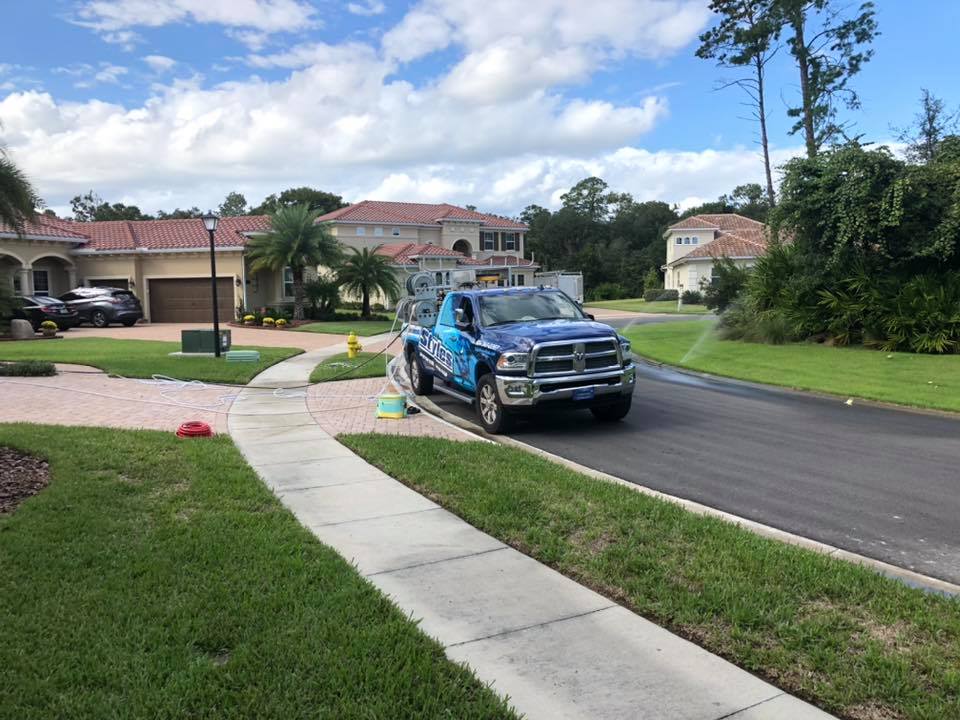 We Also Offer Window Cleaning and Roof Cleaning in Palatka
Palatka, Florida, as a city, was founded in 1821 and is currently home to over 10,500 residents (according to the 2010 census). Palatka, FL is situated in Putnam County, Florida, USA, and is known for its local festivals like the Florida Azalea Festival and the Blue Crab Festival. A good day as a visitor in Palatka would involve visiting historical sites like the Old Atlantic Coast Line Union Depot, the Palatka Railroad Preservation Society, or the Central Academy, which is Florida's first accredited African-American high school. Tourists could also opt for the local Ravine Gardens State Park.
We offer a standard guarantee of service for each of our pressure washing, window cleaning, and roof washing services carried out at any residential or commercial property in Palatka, FL. This guarantee ensures that every client is satisfied with our services. If you aren't entirely satisfied with any of our services rendered, you can give us a call, and we'd be right back to redo it, no charge at all. The Styles Power Wash client guarantee also covers the issuance of refunds when there is total dissatisfaction or mistakes in how a project was carried out. We want you to be completely satisfied with any of our pressure washing or roof cleaning Palatka services!
Call Today for Professional Palatka Pressure Washing
Styles Power Wash has been a reputable power washing and soft washing company in the United States for over 24 years. We are certified in delivering quality service in and around the Palatka, FL, area. Our workers are some of the best in business and are trained accordingly. If you live in the Palatka, FL area and you ever need window cleaning, roof washing, concrete washing, or entire house washing services, please give us a call. Pick quality service today; pick Styles Power Wash. We look forward to providing you with our pressure washing Palatka and window cleaning Palatka services!